A New Message from Karen our Manager
 Hi Everyone
 We have slowly began getting all our services open and running which has been a challenge.
 I want to thank all of the staff that have worked hard to ensure Melton Mencap remains operational to support our clients that have wanted to access   services during this challenging time.
 Our Swimming Club is back on and is a great hit with the clients that attend.
 We have worked hard to get our Day services off the ground and as these continue, we will look to offer activities across Monday-Friday. Please keep   checking back on our website or our Facebook page 'Melton Mencap' for updated news and information
 Please promote our services far and wide as we are always looking for new clients to come and be part of the Melton Mencap community.
 We are always looking for enthusiastic, passionate and flexible staff and have a number of current personal support hours available across the whole   week.
 If you are interested or know anyone who is please do contact us on info@meltonmencap.org.uk as we would love to hear from you.
 We are running our Summer Scheme this year for children with Learning difficulties – if any parents want any information on this please contact   lorraine@meltonmencap.org.uk to get some more information and to book spaces should this be of interest.
 Take Care Everyone
 Best Wishes
 Karen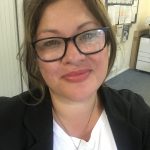 Two new ways to support Melton Mencap
See all about     Just Giving                                 Click Here
See all about        Easy Fund Raising               Click Here
MELTON MENCAP DAY SERVICES ARE NOW OPEN!
Cooking, Arts, crafts and Gardening, Drama & Music!
Please click individual posters below for daily activities
Cooking                Crafts                  Drama and Music        
Contact info@meltonmencap.org.uk
An easy way of donating to Melton   Mencap at no cost to you, with                 Smile Amazon
 Each time that you make a purchase from   Amazon, there is the opportunity to   support a charity with Smile Amazon.
 We have now joined, so you can select   Melton Mencap as your chosen charity.   We receive a small percentage for each   purchase. 
Good News
COVID Update

We are now open for business and available to provide Personal Support.
Personal Support provisions will resume shortly for those existing clients for whom it has not yet resumed.  
Contact us on 01664 564237 or info@meltonmencap.org.uk