Stop Press!
Anthony Masters is running in
the Rutland Marathon
in support of the Melton Mencap Summer Scheme
on Sunday 19th September
To sponsor him and see more details Click here
£300 pledged already!
 A Message from Karen Our Manager
 Hello Again
 Wanted to take the time to bring an update from all of us here at Melton Mencap.
 Its fantastic that restrictions have been lifted nationally, however, here at Melton Mencap we recognise it   is important for our clients safety that we remain   precautious in our working approach.
 Staff will still wear face coverings in indoor settings, close contact work and will continue to sanitise   hands, equipment and surfaces.
 Our numbers for indoor groups has increased, however we will still have a limit at this time to help ease   us back into things at a steady pace.
 Our Summer Scheme for 2021 is nearly at end, I want to thank all the staff behind the scenes making this   happen in challenging times and all the staff who have put   themselves forward to work and volunteer.   The children and young people have had a great time and been able to enjoy some fantastic sessions. Well   done   everyone.
 Lastly to let everyone know we are revamping the Melton Mencap Hall, kitchen and installing a utility   room. We have had successful funding bids to enable us to get   this work agreed.
 The work begins on Saturday 21st August and will be completed by Sunday September 5th. This will have   an impact in access to the space so please check with staff   if you have any questions or concerns.
 We are excited to be getting the work done and give the centre a much needed facelift and widen our   service offer further.
 I hope everyone has been enjoying the Summer
 Take Care
 Karen
Fund Raising Events for Melton Mencap
at the Half Moon in Nottingham Street
Look out for more events from Pete the Beat
A great big THANK YOU to all at the Half Moon for your Support of Melton Mencap's Summer Scheme .
Over £1,000 raised so far! 
Carers UK
State of Caring Survey 2021
Carers are invited to take part in this survey.
This helps in campaigning for support for carers from decision makers and has been important during COVID
Day Services
We have updated our Day Services Page with a calendar for the months ahead and more about activities in our cooking group
A  Message from Karen our Manager
 Hi Everyone
 We have slowly began getting all our services open and running which has been a challenge.
 I want to thank all of the staff that have worked hard to ensure Melton Mencap remains operational to support our clients that have wanted to access   services during this challenging time.
 Our Swimming Club is back on and is a great hit with the clients that attend.
 We have worked hard to get our Day services off the ground and as these continue, we will look to offer activities across Monday-Friday. Please keep   checking back on our website or our Facebook page 'Melton Mencap' for updated news and information
 Please promote our services far and wide as we are always looking for new clients to come and be part of the Melton Mencap community.
 We are always looking for enthusiastic, passionate and flexible staff and have a number of current personal support hours available across the whole   week.
 If you are interested or know anyone who is please do contact us on info@meltonmencap.org.uk as we would love to hear from you.
 We are running our Summer Scheme this year for children with Learning difficulties – if any parents want any information on this please contact   lorraine@meltonmencap.org.uk to get some more information and to book spaces should this be of interest.
 Take Care Everyone
 Best Wishes
 Karen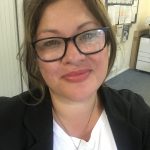 Two new ways to support Melton Mencap
See all about     Just Giving                                 Click Here
See all about        Easy Fund Raising               Click Here
MELTON MENCAP DAY SERVICES ARE NOW OPEN!
Cooking, Arts, crafts and Gardening, Drama & Music!
Please click individual posters below for daily activities
Cooking                Crafts                  Drama and Music        
Contact info@meltonmencap.org.uk
An easy way of donating to Melton   Mencap at no cost to you, with                 Smile Amazon
 Each time that you make a purchase from   Amazon, there is the opportunity to   support a charity with Smile Amazon.
 We have now joined, so you can select   Melton Mencap as your chosen charity.   We receive a small percentage for each   purchase. 
Good News
COVID Update

We are now open for business and available to provide Personal Support.
Personal Support provisions will resume shortly for those existing clients for whom it has not yet resumed.  
Contact us on 01664 564237 or info@meltonmencap.org.uk