Early History of Melton Mencap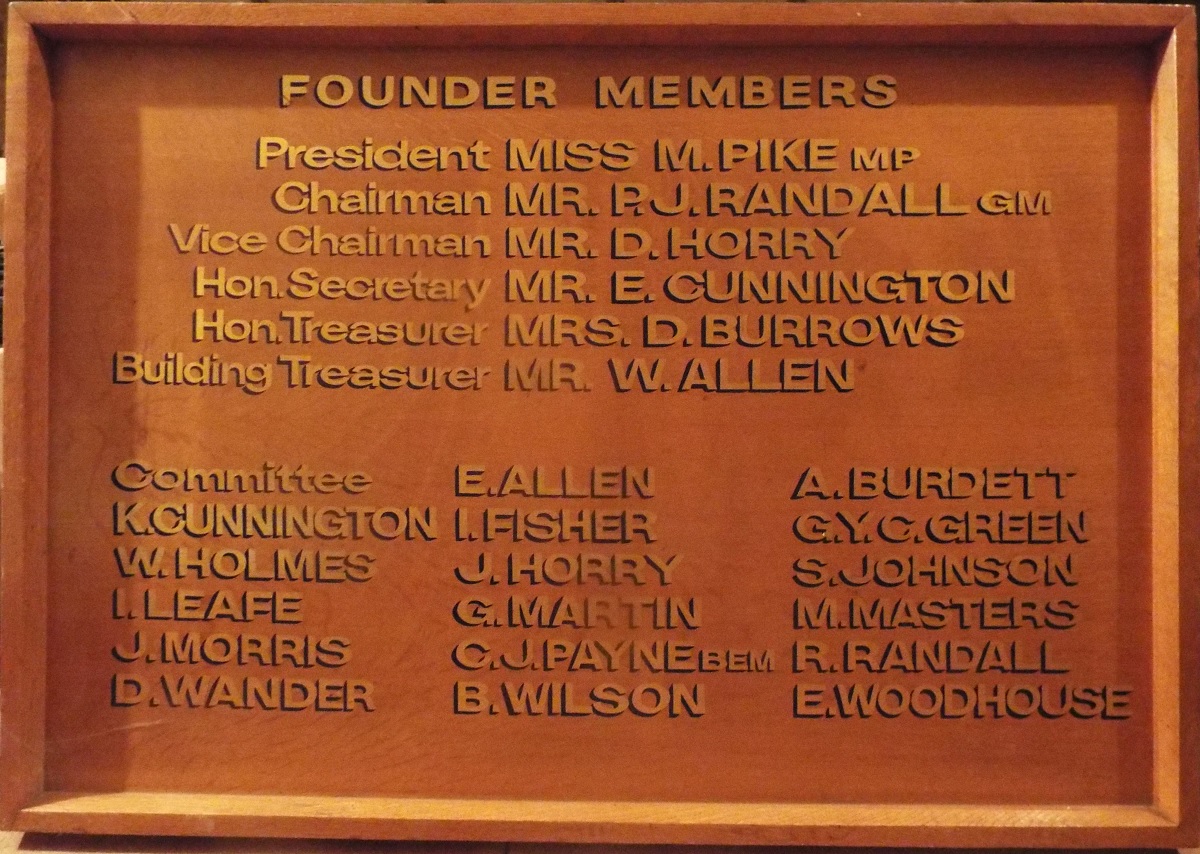 ,,,Things that Bill Allen told me – a Conversation with Ann Trangmar in April 2014
Bill Allen and his wife Betty had a son called Stephen, born in 1962. He had very severe learning disabilities and sadly died when he was 7. Bill said they always knew that he would not grow up to adulthood which is why they called their building Peter Pan house.
Bill got together with other people to start a Mencap Society in Melton. Before that there was very little help for them.
They all acted as volunteers and organised a lot of activities such as camping and fishing. They raised money for a 12 seater mini bus, and even had 4 holidays each year in Skegness. A lot of the money was raised by the Ladies Committee (such as Ivy Leafe, Irene Fisher, Doris ?). At that time there were no grants and no help from any government department.
Also there was no school for the children, so they set one up in a farm building. Bill couldn't remember exactly where it was but thought it was near Scalford. He said that they had a lovely lady teacher who lived at Burton Lazars. It took children of all ages. They then campaigned to have The Mount  School built.
The clubs used the Labour Hall in Park Lane . They really needed a building of their own and needed to raise £10,000. Bill was in charge of fundraising. When he came back from his day's work at Thorn Lighting he would go round the streets of Melton knocking on doors. He said that people were very generous and they raised the money in 4 months. His boss at Thorn Lighting (George Thorn) gave a big donation. Many people did sponsored walks.
Sadly Bill died in March of this year. It was a privilege to meet him to learn so much about the early days of Melton Mencap and to be able to thank him for the contribution he made.
He mentioned the names of other people who helped in many ways. See the list of these below.
People Who Helped (in no particular order)
Peter Randall,  Edward and Kathleen Cunnington,   Daisy Burrows,   Bill and Betty Allen,    Rose Randall,    Dennis and Joan Horry,    John and Joan Francis,    
John Bottomley,    Mary and George Martin,    Irene Fisher,    Ivy Leafe,     Reverend Withers,     Joan Green,    Alan Burdett,    Jim Learmont,    Graham Hall,
Peter Morris,    The Duke of Rutland,    Mervyn Pyke  MP,     Willoughby Holmes
These were the names given to me by Bill Allen and John Bottomley.
 Apologies to anyone who may have been omitted.